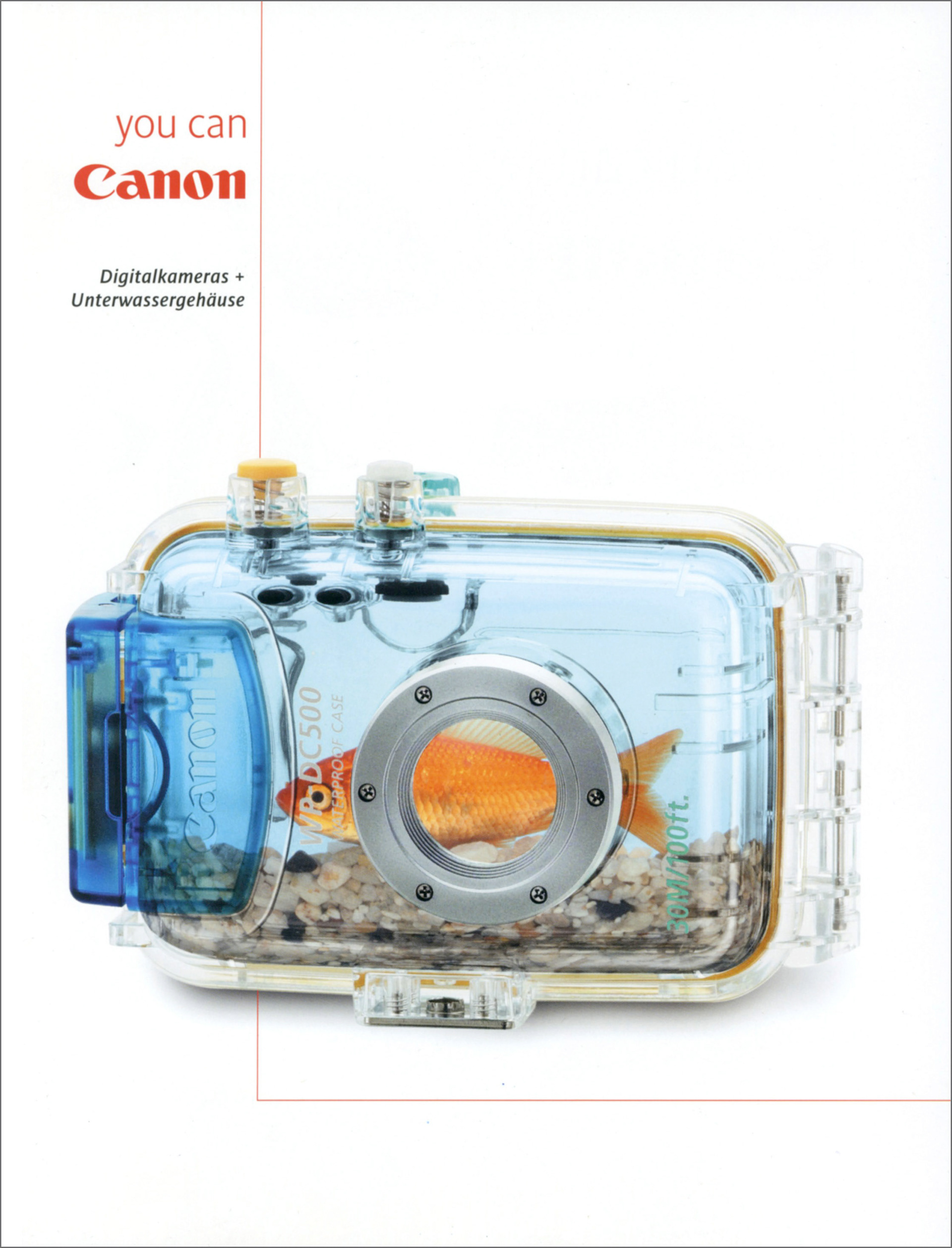 Front page of a brochure for underwater cases for digital cameras.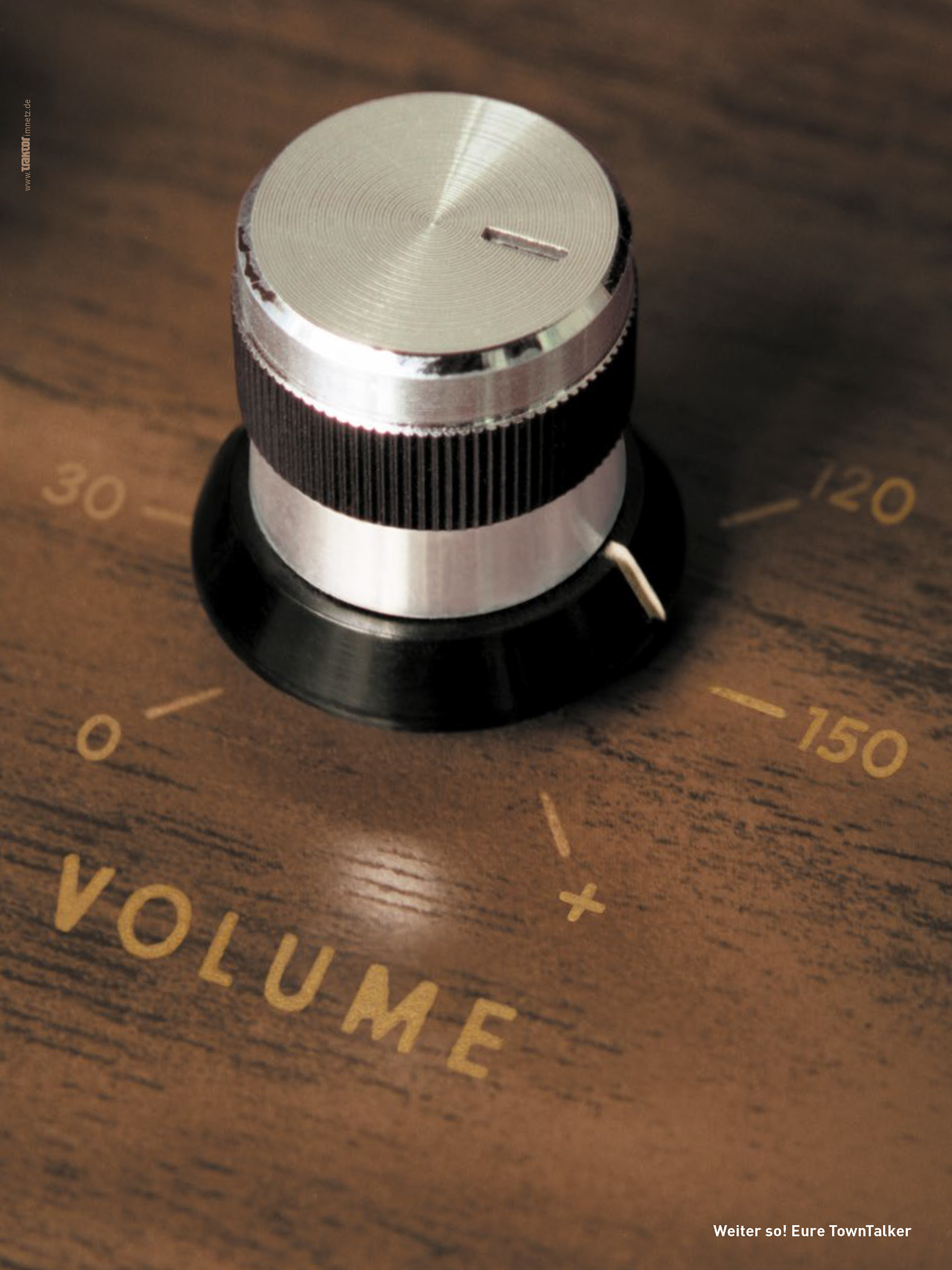 Ad for a media company to congratulate a music magazine called Visions to its birthday (15 years and 150 issues). 
I got an award for this called Best Creation Award.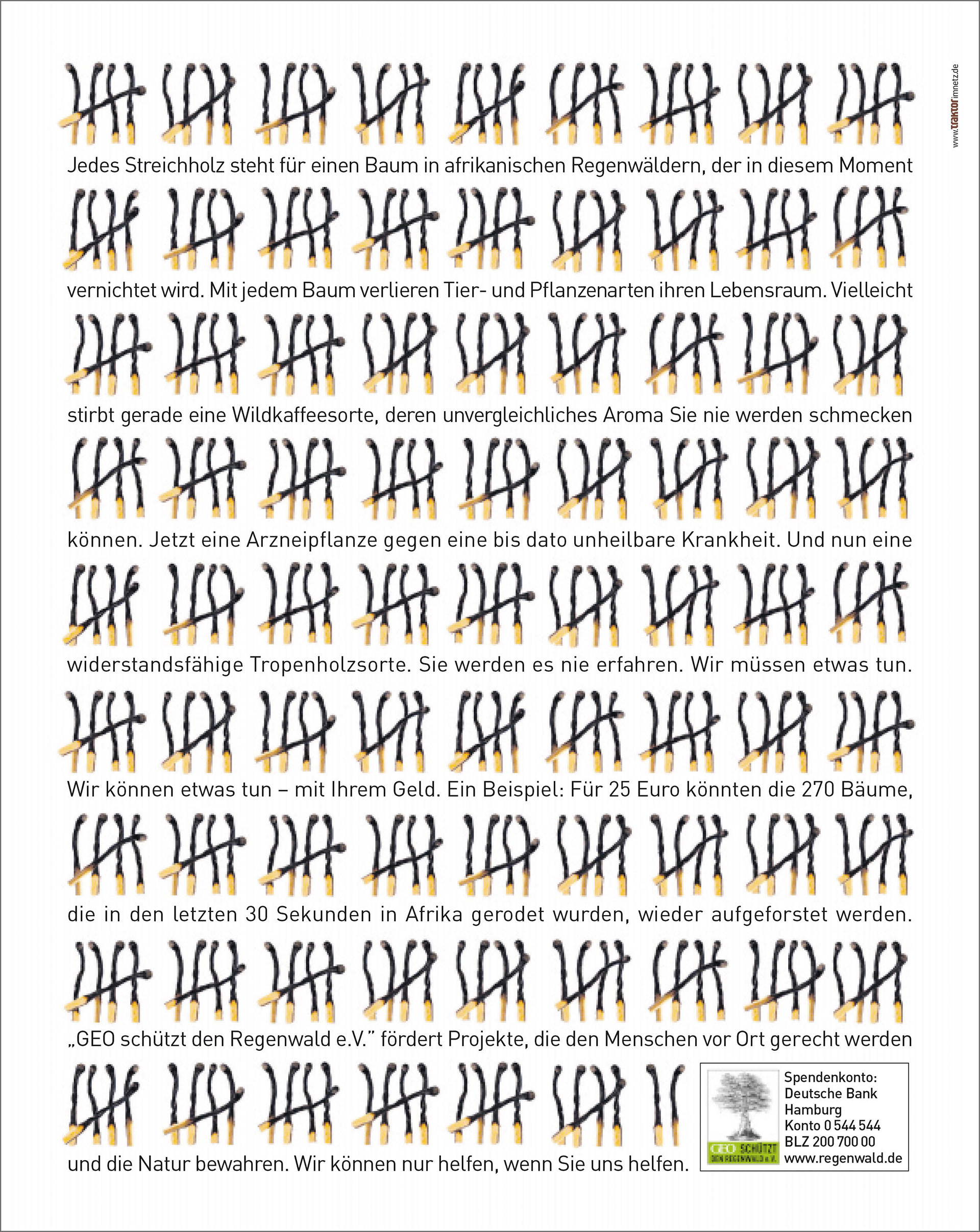 Ad for the German nature conservation organisation "GEO schützt den Regenwald" (GEO protects the rain forest). 
GEO is a well-known German magazine.